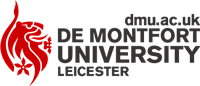 As part of the AHRC funded project 'New Multimedia Tools for Electroacoustic Music Analysis' directed by Simon Emmerson and Leigh Landy (Music, Technology and Innovation Research Centre, De Montfort University, Leicester) – and hosted by the Faculty of Art, Design and Humanities at DMU.
Symposium 4: Thursday 11th July 2013
Theme: 'Building communities, changing needs, ongoing work'
Location: Clephan Building, Bonners Lane, De Montfort University, Leicester LE1 9BH (Room 0.01)
Time: 10.30-13.00 and 14.00-17.00

Chair: Simon Emmerson, Michael Gatt
Invited guest contributors: Michael Clarke, Trevor Wishart
10.30-13.00 morning session
Including contributions from
Simon Emmerson (DMU) – Achievements of the project and future possibilities

Mike Gatt (DMU) – The OREMA project and the eOREMA journal: update and future developments

Michael Clarke & Frédéric Dufeu (Huddersfield) – 'An Introduction to the TIAALS software (Tools for Interactive Aural Analysis)' (part of TaCEM – Technology and Creativity in Electroacoustic Music – an AHRC funded joint Huddersfield/Durham project).
14.00-17.00 afternoon session
14.00-15.30 Open Forum: Trevor Wishart's Globalalia
Led by Michael Gatt – with opening presentation by Trevor Wishart.
We have invited contributors from the OREMA community (and wider) to bring ideas to a forum discussion on Trevor Wishart's Globalalia – the archives of which are available on line (see OREMA – eOREMA call – http://www.orema.dmu.ac.uk).
15.30-17.00