My new application, EAnalysis, is available for free as a beta version.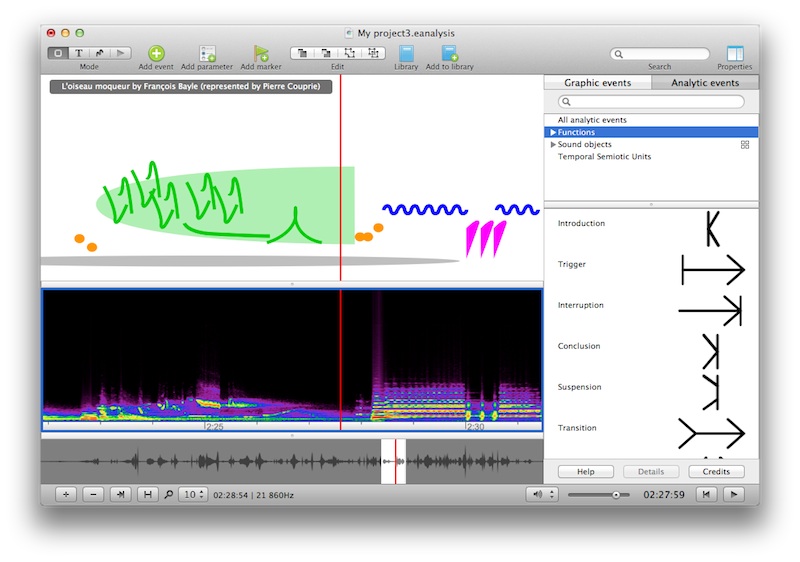 The development of EAnalysis is part of the research project entitled 'New multimedia tools for electroacoustic music analysis' at the MTI Research Centre of De Montfort University (Leicester, UK). The project is funded by the Arts and Humanities Research Council (AHRC).
This piece of software aims at experimenting new types of graphic representations and new analytical methods with an intuitive interface and adapted tools for analysis purposes.